This editorial from La Opinion reflects the widespread support for the Justice for Janitors campaign in the Spanish-speaking community of Los Angeles. The writer argues that the janitors' demands are modest, and that their aggressive campaign reflects a broad dissatisfaction with the power structure in LA. Translated from Spanish by Stephanie Dyer.
A Just Cause, La Opinion, April 6, 2000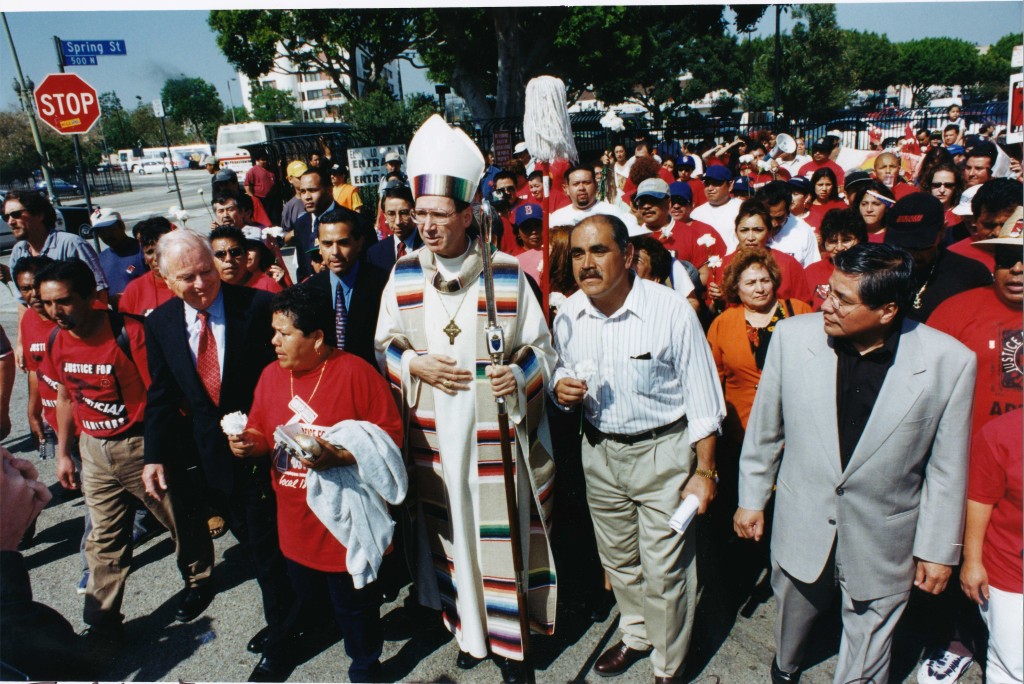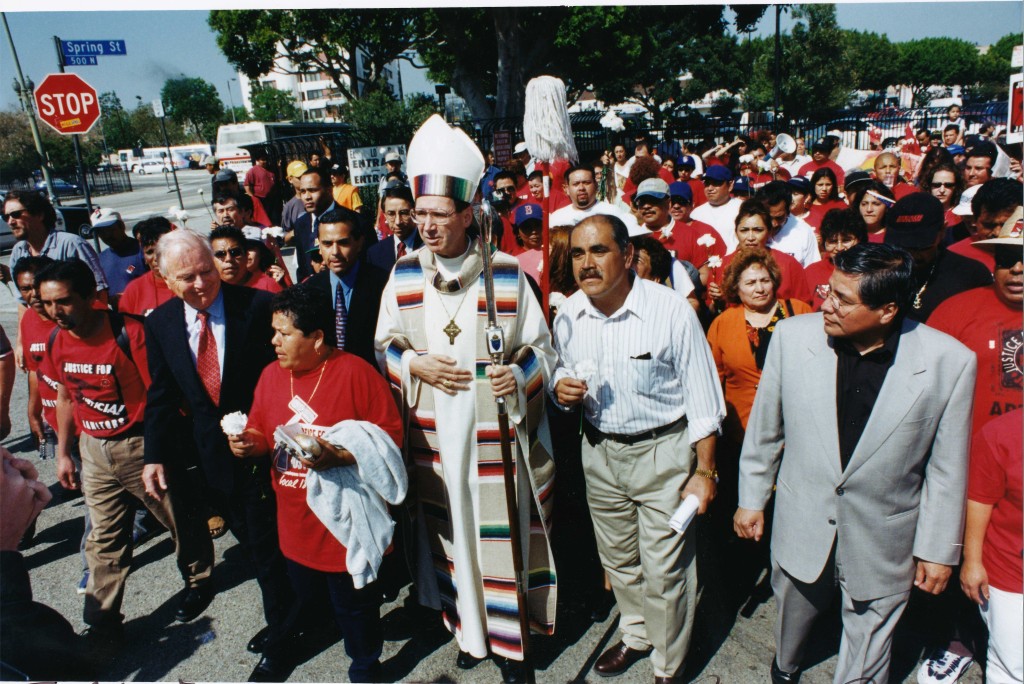 Janitors, those informal workers who are responsible for the cleaning of the nation's skyscrapers and buildings, carry out a tough job that is generally nocturnal and poorly compensated. The majority of them are immigrants, some undocumented, with families that depend – often entirely – on their meager income. They perform a humble job that is little known but important. Every morning, when millions of office workers and professionals report to their jobs to start their workday, the janitors have already fulfilled their duty. The offices, the hallways, and the restrooms are ready so that the world of production continues to function flawlessly.
This week, the Los Angeles janitors, who are among the lowest paid in the country but have also woven an effective organization over the years to defend their interests, made the decision to resort to a strike to demand fairer wages. This is an extreme measure, certainly, but so is their situation. Even representatives of the companies they work for recognize that these workers' wages are outdated in comparison to wage realities in Los Angeles.
As known, this is one of the most expensive areas to live in America. But it is, at the same time, one of the most privileged, especially in these times of rampant prosperity. Corporate profits have climbed to dizzying heights, but the janitors and other workers have to fight with wages that are barely above the minimum, with which one can hardly survive. There is enough wealth in California for those who clean offices to have a decent, basic wage that permits them a dignified life and resources to educate their children. This has been recognized by the county Board of Supervisors and by several local officials who have declared their sympathy for the strikers, whose latest crusade has radiated from downtown Los Angeles to cities such as Burbank, Glendale, Beverly Hills, El Segundo and Woodland Hills.
The janitors' claim is not limited only to the interests of their labor union. In reality, the red and black banners that call for justice and have begun to rise proudly as of Monday, speak equally for other sectors that also work hard and that, like the janitors, still await the success that is boasted about so much to arrive where they are.
Translation by Stephanie Dyar
Original text: http://proquest.umi.com/pqdweb?did=493361091&Fmt=3&clientId=1564&RQT=309&VName=PQD